Our unparalleled, multi-disciplinary team is comprised of professionals who are passionate about the natural wisdom of horses and their ability to promote human growth and change. All team members integrate their certification in Equine Assisted Growth and Learning and the belief that deep self-understanding, and emotional intelligence are key components of happy, successful lives, relationships, and organizations.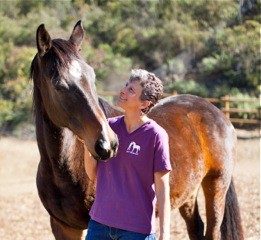 Vallerie E. Coleman, PsyD, PhD, (PSY12592) is a clinical psychologist and psychoanalyst who has been in practice for over 20 years. She is the founder and Clinical Director of Stand InBalance and also maintains private practices in both Westlake Village and Santa Monica, CA. Dr. Coleman combines her expertise in psychology, group dynamics, and systems with her love and respect for horses – maximizing the powerful capacity these magnificent animals have for facilitating human growth and development. She is passionate about the importance of Emotional Intelligence and helping leaders create great workplaces and successful organizations.  Dr. Coleman's approach is grounded in a combination of attachment theory, somatic psychology, and object relations theory.
In addition to speaking at conferences and leading workshops, she has been on faculty at Loyola Marymount University, the Newport Psychoanalytic Institute, and Antioch University. She was a guest expert on the Dr. Phil show and is a contributor in the recently released book: Harnessing the Power of Equine Assisted Counseling.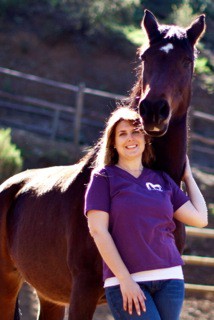 Natasha Filippides, MS, (PSB37429) is an EAGALA certified Equine Assisted Psychotherapist and Psychological Assistant at Stand InBalance. She is currently completing her PhD at Pacifica Graduate Institute in Clinical Psychology with an emphasis in Depth Psychology. Natasha received her B.S. in Cognitive Science from U.C. Irvine and an M.S. in Marriage and Family Therapy from the University of La Verne. Her particular areas of interest include personality and relationship dynamics, mindfulness based practices, addiction, and trauma. She specializes in working with addiction, trauma, dual-diagnosis and mood disorders. Since childhood, Natasha has trained and shown in both jumping and dressage.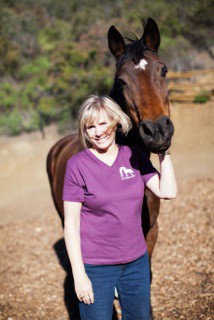 Lorraine Rose, PhD (PSY12803) is a clinical psychologist and EAGALA certified Equine Assisted Psychotherapist. She is also the founder of Relationships Inc. In addition to her duties at Stand InBalance, Dr. Rose is the Clinical Training Director at the Maple Counseling Center and maintains private practices in Beverly Hills and Westlake Village, CA. She specializes in working with couples and also provides consultation and communication training for organizations.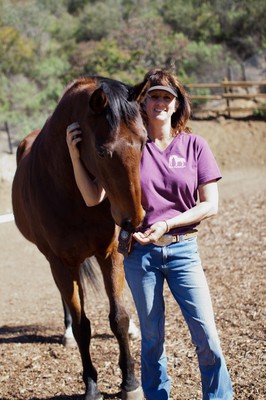 Terry M. Carroll is an EAGALA certified Equine Specialist with extensive training and experience in natural horsemanship. Terry assists in the development and training of the horses as well as helping maintain the comfort and safety of the herd. The mother of five children and several rescued animals; she also is a member of the Mounted Volunteer Patrol. In addition to her equine duties, Terry is working toward certification by the California Association of Alcoholism and Drug Abuse Counselors (CAADAC).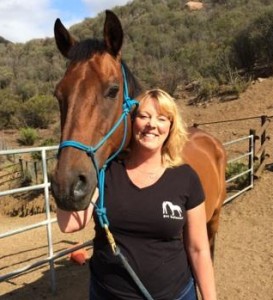 Lisa Dyck, M.S. (LMFT84472) is an EAGALA certified Equine Assisted Psychotherapist and Licensed Marriage and Family Therapist. After raising her family, Lisa returned to school, receiving her M.S. in Counseling Psychology from California Lutheran University with an emphasis in marriage and family therapy. She enjoys working with adolescents, couples and families and specializes in relationship discord and parenting support. In addition to her work at Stand InBalance, Lisa maintains a private practice in Westlake.
Associates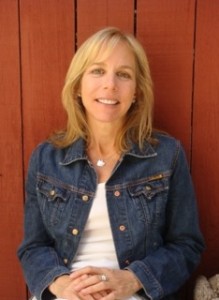 Kimberly Wick is a licensed Psychotherapist (MFC44171) and EAGALA certified Equine Assisted Psychotherapist. She also has an MBA from Loyola Marymount University and 20 years of experience in sales and leadership. In addition to her work at Stand InBalance, Kimberly is the family therapist for Engage Recovery and Engage Me, an intensive outpatient program for teens with addiction and/or mental health challenges. Kimberly also maintains a clinical practice in Westlake Village bringing experience, strength and hope to her clients.
All Stand InBalance Professionals are EAGALA Certified.
Portraits by JennKL Photography

TOP

Please call 818.714.1740 for more information
or to schedule a consultation.
Stand InBalance is located in the beautiful
Santa Monica Mountains just 45 minutes west of Los Angeles