Why Horses?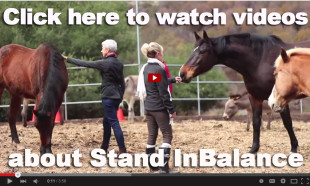 Horses have an instinctive, keen sense of smell, hearing, and body awareness. They are fully present, intensely sensitive, and highly vigilant without agenda or judgment. These majestic animals are powerful messengers about who we are, and how we relate to others and ourselves. It is in this engagement that the deepest and most powerful work occurs. Read more about Why Horses.
How are Equine Interactive Programs different from conventional methods?
Simply, the learning is in the doing.
Equine Assisted Growth & Healing® engages participants physically, intellectually, emotionally, socially and soulfully. Our approach enhances learning because it involves here and now experiences that move people outside of their comfort zone – this is where change occurs. Because of its intensity and effectiveness, it is considered a short-term, or "brief" approach.
Do I need to know anything about horses?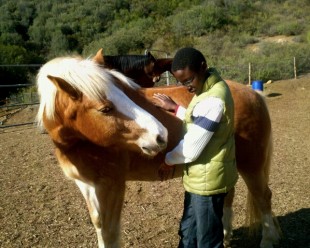 No, almost all interaction with the horses occurs on the ground (no riding), with a focus on human skills, not horse skills. Our programs are not about horsemanship. They are about exploring partnership, communication, and authenticity; and having fun along the way.
What happens in a session?
A typical session involves ground activities with the horses that provide opportunities for personal growth, and learning. Our professionals help participants explore their interactions with the horses and the metaphors that emerge. We work with you so that lessons learned in the arena can be applied in your life and/or organization to help you create the change you crave.
Can retreats be customized?
Yes, we work with you to identify your needs and challenges. Our team will then design a retreat that will help you achieve your goals as an individual, couple, family, or organization. The concentrated learning in retreats provides an opportunity for immediate relief and gives you tools you can access immediately.
Where is Stand InBalance?
Most sessions are held at our beautiful InBalance Ranch in Westlake Village/Thousand Oaks. This private facility is nestled in the Santa Mountains above Malibu just 45 minutes west of Los Angeles.

Want a peek into the work we do? Take a look at some of our videos & radio interviews below!
Dr. Val radio interview on Debra & Kellie, LA Talk Radio
---
For complete videos & radio interviews,
visit our Youtube Channel

TOP

Please call 818.714.1740 for more information
or to schedule a consultation.
Stand InBalance is located in the beautiful
Santa Monica Mountains just 45 minutes west of Los Angeles