2017 Events 
Friday, 12 January 2018, 09:00 AM-11:00 AM
Do you want to learn more about horses?
Would you like a better relationship with your horse?
Want to gain more clarity and patience?
In this 8 week course, you will be partnering with one of our horses as we use groundwork & natural horsemanship principles to help you deepen your understanding and patience as you learn communication skills based on connection, timing and feel.
You will have the opportunity to learn:
Why horses respond as they do
How to effectively communicate with horses
Benevolent leadership skills for successful, positive influence
Skills to improve patience and deepen your equine connection
8 Fridays, 9am-11am, beginning Jan 12th, 2018
Course fee $680 (only $85 per session!)
Space is limited to 4 participants
Instructor: Terry Carroll, ES
$680
Saturday, 27 January 2018, 09:30 AM-12:30 PM
Interested in learning whether Equine Assisted Growth and Learning (EAGL)  or Equine Assisted Psychotherapy (EAP) is right for you, your organization, your children,  or your clients?  Are you considering EAGL/EAP as a profession?
Come and experience the wisdom of our Equine Facilitators in this hands-on day at the Ranch.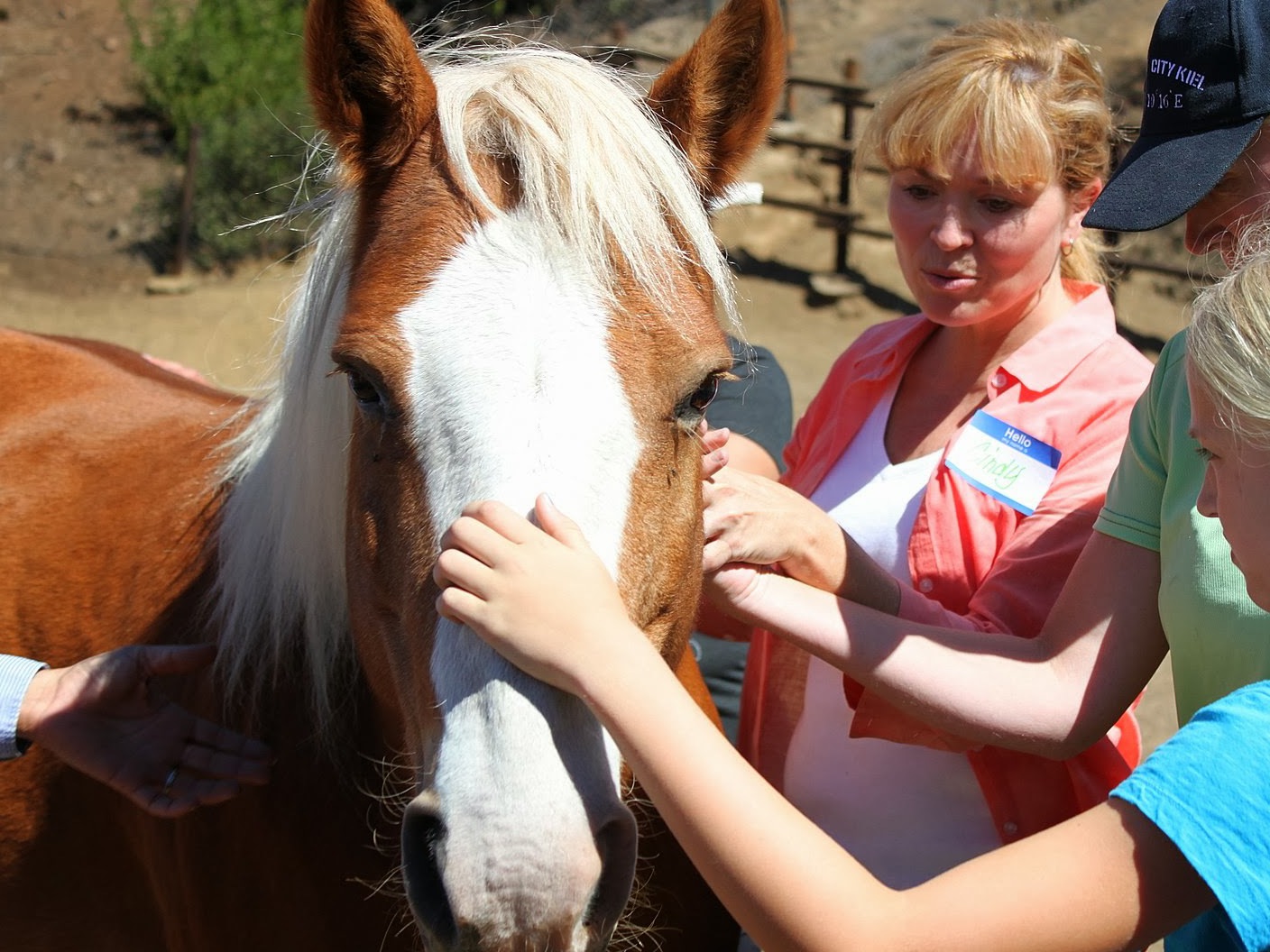 Learn about the role of Equine Assisted Psychotherapy in improving confidence and self-esteem, treating addictions, trauma, depression and anxiety, as well as how EAGL can enhance leadership and team development for groups and business organizations.
Join us for refreshments, experiential demonstrations, and discussion with our professionals as you remind yourself just how calming & inspiring it feels to be outside.  
All activities are on the ground, no riding.
Registration $40 Bring a friend for free! Registration for 1 adult includes free admission for 1 additional guest when registered together!
$40

TOP

Please call 818.714.1740 for more information
or to schedule a consultation.
Stand InBalance is located in the beautiful
Santa Monica Mountains just 45 minutes west of Los Angeles