Our unparalleled, multi-disciplinary team is comprised of professionals who are passionate about the natural wisdom of horses and their ability to promote human growth and change. All team members integrate their certification in Equine Assisted Growth and Learning and the belief that deep self-understanding, and emotional intelligence are key components of happy, successful lives, relationships, and organizations.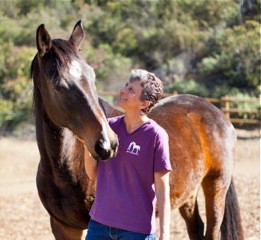 Vallerie E. Coleman, PsyD, PhD, (PSY12592) is a clinical psychologist and psychoanalyst who has been in practice for over 20 years. She is the founder, CEO, and Clinical Director of Stand InBalance and also maintains a private practice in Westlake Village, CA.  Dr. Coleman combines her expertise in psychology, group dynamics, and systems with her love and respect for horses – maximizing the powerful capacity these magnificent animals have for facilitating human growth and development. She is passionate about the importance of Emotional Intelligence and helping leaders and teams create great workplaces and successful organizations.  Certified by both EAGALA and E3A [Equine Experiential Education Association],Dr. Coleman's approach is grounded in a combination of attachment theory, somatic psychology, and object relations theory.
In addition to speaking at conferences and leading workshops, she has been on faculty at Loyola Marymount University, the Newport Psychoanalytic Institute, and Antioch University. She was a guest expert on the Dr. Phil show and is a contributor in the book: Harnessing the Power of Equine Assisted Counseling.
Listen to a radio interview with Dr. Val below!
Dr. Val radio interview on Debra & Kellie, LA Talk Radio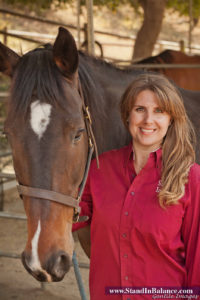 Natasha Filippides, PhD, (PSB94023199) is an EAGALA certified Equine Assisted Psychotherapist and Psychological Assistant at Stand InBalance.  Since childhood, Natasha has been around horses; training and competing in both jumping and dressage disciplines. Her particular areas of interest include working with adults & young adults to develop a greater capacity for self awareness, relationship satisfaction, and career success. Natasha also enjoys working with pre-teens and teenagers dealing with challenges such as social anxiety, behavioral issues, bullying and life transitions. She specializes in working with depression, anxiety, trauma (PTSD), relationship issues, grief/bereavement, issues around sexuality, addiction and dual-diagnosis.
Lesley Sears, LMFT is a Licensed Professional Counselor (LPC) and a Licensed Marriage & Family Therapist (LMFT  90459). She is also a Certified Life Coach through the American Association of Christian Counselors (AACC) and has training and certification as a Somatic Experiencing Practitioner (SEP).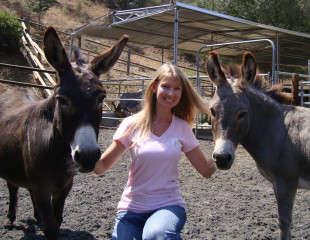 This certification uniquely equips her to help resolve trauma issues in a gentle and effective way.  For over 10 years, Lesley has been helping individuals, couples & families of all ages overcome challenges and live the lives they were created for by working through issues of depression, anxiety, OCD, eating disorders, substance abuse, trauma, etc. She also specializes in pre-marital and marital issues. Her love of animals and her passion for horses, combined with her somatic training, makes equine assisted psychotherapy a natural fit.  Prior to moving to California, Lesley was on staff at the world renowned Remuda Ranch, an incredibly effective program for girls, women and men struggling with eating disorders, and later served as a Clinical Supervisor at A Sober Way Home, focused on substance abuse and regularly featured on the television show Intervention, as well as Oprah. As a Christian who works with people of all faiths, she feels blessed and honored to be a part of your growth and healing process.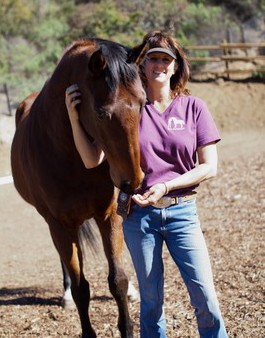 Terry M. Carroll, Lead Equine Specialist, CATC1, is an EAGALA certified Equine Specialist and CAADE certified Addictions Treatment Counselor.  At Stand InBalance, Terry is able to combine her extensive training and experience in natural horsemanship with her dedication to helping people reach their potential. As an Equine Specialist, Terry assists in the development and training of the horses as well as helping maintain the comfort and safety of the herd. The mother of five children and several rescued animals; she also is a member of the Mounted Volunteer Patrol.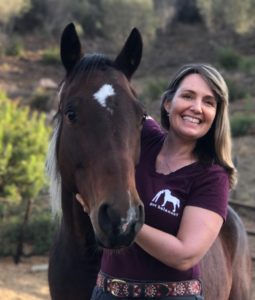 Angie Nelson, is a PATH Intl. Equine Specialist and Educator. Angie has loved horses as long as she can remember. Before she had the chance to have her own, she learned by getting to know the horses around her. As an adult she became a student of natural horsemanship methods in order to 'consider the horse' and her desire to create willing partnerships with horses. She followed the work of trainers such as Monty Roberts, Mark Rashid and Pat Parelli. Angie holds a Bachelors & Masters degree in Education and has spent over 25 years as an educator. Her research of Equine Assisted Therapy & Learning methodologies at the University of Sydney in 2013 have been published in the Academic Journal Society & Animals. Angie is a PATH International certified Equine Specialist in Mental Health & Learning, PATH Therapeutic Riding Instructor, Natural Horsemanship Instructor, is certified Level 3 in Parelli Natural Horsemanship, and is an Equine Experiential Learning Facilitator.  She is also the mother of three children, and grandmother of two.
As an educator and researcher, Angie has created and implemented many therapeutic programs, benefiting a wide demographic of clients, including at risk youth, veterans of war, clients on the autistic spectrum, and mental and physical health challenges. She has seen the power and experienced the amazing ability of horses to teach humans leadership, confidence, social and emotional intelligence, and the ability to be at peace in the world. Angie believes in the importance of work with horses and humans to be mutually beneficial. Her focus in Equine Assisted Learning keeps this philosophy at the forefront of all her work. She is excited to bring her background with horses and education together in her work with Stand InBalance.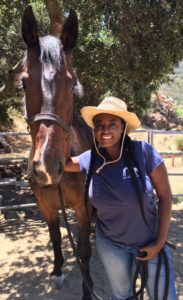 Fredrica Hendrix, Ph.D. is a registered psychological assistant at Stand InBalance. Since riding her first pony when she was three, Fredrica has had a special interest in equines. As a therapist, she is passionate about helping adults and adolescents rediscover, identify, and reconnect with their own strengths in order to help them heal, gain insight, and move forward despite current challenges or inhibiting stressors. She particularly enjoys helping adolescents and young adults with the multitude of daily worries they face ranging from anxiety, depression, societal and peer pressure, stressful home environments, low academic performance and inhibiting medical problems. Fredrica enjoys witnessing the self growth and self confidence individuals gain through the development of authentic connection with equines.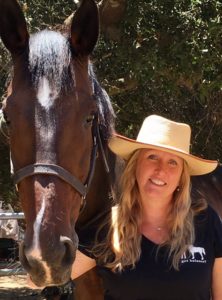 Hesper Colohan is a certified Equine Specialist with Equine Assisted Growth and Learning Association (EAGALA) and a trained Co-Active Life Coach through The Coaches Training Institute (CTI). Hesper started working as a practitioner for Equine Assisted Learning (EAL) and Equine Assisted Psychotherapy (EAP) in 2012 with teenagers and adults in in-house treatment for drug and alcohol addictions and mental illness. Hesper has also been a professional trail guide since 2004 working with a herd between 60-75 horses (and their riders) riding over the hills and through the woods of Griffith Park. While it was her own love for horses that brought her to that ranch, it was seeing the deep connection that her guests were also experiencing with their horse that sparked her journey into life coaching through Equine Assisted Learning. She is dedicated to helping people discover their most authentic selves through emotional congruence and effective verbal and nonverbal communication. That through guidance, support, and a little courage, horses can teach us how to navigate through the toughest terrain and the deepest valleys.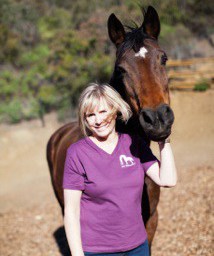 Lorraine Rose, PhD (PSY12803) is a clinical psychologist and EAGALA certified Equine Assisted Psychotherapist. She is also the founder of Relationships Inc. In addition to her duties at Stand InBalance, Dr. Rose is the Clinical Training Director at the Maple Counseling Center and maintains private practices in Beverly Hills and Westlake Village, CA. She specializes in working with couples and also provides consultation and communication training for organizations.
Stand InBalance Professionals are EAGALA Certified.
Portraits by JennKL Photography

TOP

Please call 818.714.1740 for more information
or to schedule a consultation.
Stand InBalance is located in the beautiful
Santa Monica Mountains just 45 minutes west of Los Angeles