Connection, Purpose, Peace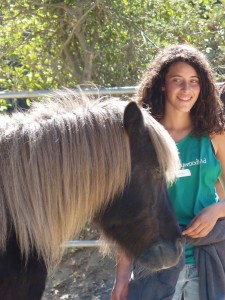 All of the challenges and transitions of adolescence leave many teens struggling to develop a healthy sense of personal identity and independence. Teens InBalance is designed to provide teens with a safe place to build upon their strengths and foster self-acceptance. Through engaging in activities and interacting with peers, teens learn about healthy boundaries, gain understanding about the interrelationship between thinking, feeling, and behaving, develop coping skills, and gain skills to manage conflict.
In this fun, supportive and interactive environment, teens will gain tools to:
Appropriately manage and express feelings
Improve confidence and self-esteem
Handle stress and cope with transitions
Deal with expectations
Cope with peer pressure
Our Experiential Equine Assisted Growth & Learning Groups provide a unique approach to wellness. At the ranch, teens are unplugged from technology and engage in a variety of activities designed to help them communicate with others, recognize social cues, and build self-confidence by overcoming age appropriate challenges.  Activities range from learning how to identify and share feelings to haltering and walking a donkey successfully through an obstacle course, or working together to get a "resistant and shy" horse over a "hurdle" (such as anger or frustration) without a lead rope.
Mondays 3:30 pm – 5 pm
Ages 13-16
Our groups are limited to 6 participants
$85 per session
at
The Stand InBalance Ranch
Westlake Village, CA
for more information or to register, contact:
Stand InBalance or 818.714.1740

TOP

Please call 818.714.1740 for more information
or to schedule a consultation.
Stand InBalance is located in the beautiful
Santa Monica Mountains just 45 minutes west of Los Angeles