We work with you to provide your clients with an experiential component designed to facilitate and enhance your clinical work.
Do you find that some of your clients are continually stuck in:
Destructive patterns?
Intellectualized defenses?
Problematic relationships?
Unhealthy boundaries?
Talking about issues and unable to put awareness into action?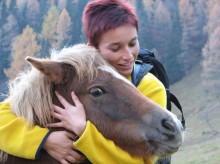 Our powerful, effective, and collaborative model of Equine Assisted Psychotherapy utilizes metaphorical, somatic engagement and combines the intuitive qualities of the horse with the client's desire to learn and grow. Through interaction with the horse(s), clients embody new behaviors and insights to augment their therapeutic work and enhance their lives.
Equine Assisted Psychotherapy can help with a variety of issues, including:
Destructive family dynamics
Debilitating depression
Resistant anxiety
Anger management
Eating disorders
Unremitting fears and phobias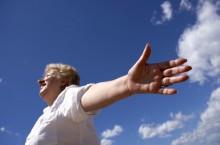 Client results can include:
Movement from intellectualizing to affective awareness
Turning insight into behavioral change
Improved affect regulation
Embodied mindfulness
Increased focus, intention, and commitment
Capacity to set clear and effective boundaries
Enhanced empowerment and resilience
Frequently Asked Questions
What happens after I make the referral?
Based on consultation with you and an initial intake with your client, the Stand InBalance team will recommend a treatment format designed to meet your client's needs. We then coordinate treatment with you as needed.
Can I attend sessions with my client?
Yes, we encourage therapists to come and learn first hand about their client's experience. We actively work with you and your clients so they can bring their experiences into their therapy sessions to maximize insight and change.
Does my client need to know anything about horses?
No, almost all work with the client and horse is done on the ground (no riding), with a focus on human skills, not horse skills. Our programs are not about horsemanship. They are about exploring partnership, communication, and authenticity; and having fun along the way.
What happens in a session?
A typical session involves ground activities with the horses that provide opportunities for embodied experience and self-reflection. Our professionals help clients explore their interactions with the horses and the metaphors that emerge, so that lessons learned in the arena can be addressed in their primary therapy and applied in life.
Download our Adjunctive Therapy Brochure HERE
Contact us for more information

TOP

Please call 818.714.1740 for more information
or to schedule a consultation.
Stand InBalance is located in the beautiful
Santa Monica Mountains just 45 minutes west of Los Angeles