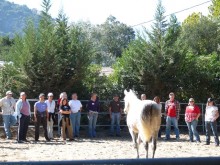 Group sessions offer participants the benefits of experiential learning while gaining invaluable feedback and support from other group members. Over the course of 8-10 weeks or more, you will have the chance to share and bond with others who are experiencing similar challenges.
The consistency of weekly meetings provides the opportunity for exponential growth as each week builds on the successes of prior weeks. No horse experience is necessary!
Topics that may be covered include:
Assertiveness
Body Image
Relationships
Communication and Trust
Self-care
Grief and Loss
Mindfulness
Creative Problem Solving
"Through the experience in the women's retreat I felt myself becoming more grounded, connecting to myself, and learning how to be open to vulnerability."

~ Leanne (Marriage Family Therapy Intern)
Pre-Teens InBalance
In this fun and supportive environment, participants will have an opportunity to:
Improve Social Skills
Build Self-Esteem
Reduce Anxiety
Gain Self-Confidence
Learn to Appropriately Express Feelings
Manage Conflict Effectively
For more information about sessions and prices, click here.
Teens InBalance
This supportive, interactive environment will help teens:
Appropriately manage and express feelings
Improve confidence & self-esteem
Handle stress and cope with transitions
Deal with expectations
Develop a healthy body image
Cope with peer pressure
For more information about sessions and prices, click here.
Women InBalance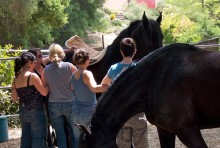 Our Women InBalance groups are limited to 8 women and typically run for 8-10 weeks.
The sessions are designed to help you become more self-aware, make empowered choices, and connect from the core so that you can:
Reconnect with what's important in your life
Manage your time and energy so you're not always running on empty
Do the things you have been wanting to do instead of just talking about them
Stand up for yourself – stop saying yes when you really mean NO
Learn to Trust Your Intuition
We offer customized groups for a variety of recovery related issues.
Areas that are commonly addressed include:
Coping Skills
Boundaries
Assertiveness
Trust
Powerlessness
Mindfulness
Frustration tolerance
Relationship dynamics
For more information about our Recovery services click here.
We offer different types of groups throughout the year. Please check our upcoming events page or contact us to discuss your interests.

TOP

Please call 818.714.1740 for more information
or to schedule a consultation.
Stand InBalance is located in the beautiful
Santa Monica Mountains just 45 minutes west of Los Angeles